Rumors from Japanese tech blog Mac otakara suggests that Apple's recently rumored iPhone 5se set for a March 15 unveiling would come in a shade of pink, Silver, Space Gray, and/or another potential color option. Apparently citing information obtained from a third-party vendor, Mac Otakara compares the shade of pink to that of the seventh-generation iPod nano and sixth- generation iPod touch, which is a deep pink that is brighter than the Rose Gold iPhone 6s. Though Mac Otakara has been somewhat accurate with its Apple related rumors, its however still pertinent to approach the color option rumors with cautious optimism. Before the unveiling of the iphone 6s , rumors were pointing to the fact that pink would be a color choice for the device, but it turned out that the "pink" that bring rumored was actually Rose Gold. Mac Otakara's rumor nonetheless makes a clear distinction between Rose Gold and a deeper pink shade,
so it seems highly unlikely the vendor is making the same mistake this time around. A fourth color, probably yellow gold, may also be offered for Chinese consumers, but Mac otakara's wasn't too clear on whether that would also be available.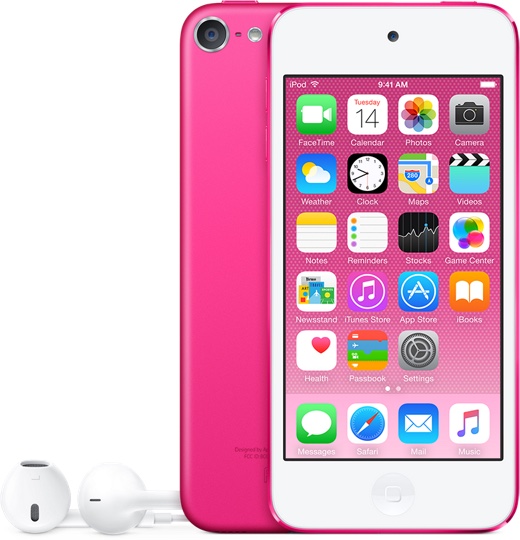 Image credit: Macrumors.com
The iPhone 5se is just over a month away from a potential unveiling at a March 15 event, which is expected to be a low key event. The event's venue is rumored to be Apple's Town Hall in Cupertino, the company' preferred location for such low profile announcements. As days go by, and as we move closer to the alleged March 15 event, we may soon see part leaks or more concrete detail that gives us a better picture of the colors we can expect. Other rumored iPhone 5se rumors indicates the possibilty of an iPhone 5s style design with the curved cover glass of the iPhone 6 and an A9 chip with M9 motion coprocessor . Other features include a Touch ID, and an 8MP rear camera , a 1,624 mAh battery, 1GB of RAM, Bluetooth 4.2, Apple Pay, VoLTE, 802.11ac Wi-Fi, and 16GB and 64GB storage models, though a 3D Touch feature is considered fairly unlikely. Rumor also speculate the possibility for " an NFC chip for Apple Pay, support for Live Photos, Bluetooth 4.2, VoLTE, 802.11ac Wi-Fi, and a built-in barometer so that the Health app can track
elevation" . An iPad Air 3 is also expected to be unveiled during the event and Taiwanese website DigiTimes sceptically claims that the iPad Air 3 will have a high-resolution 4K display and up to 4GB of RAM. Apple is also expected to throw in some New bands and software for the Apple Watch during the march 15 announcements as well.


There is however still no concrete leaks on the " iPhone 5se " moniker bearing iPhone, just speculative deductions which isn't enough to make definitive judgements. The idea of a hot pink color option may not go down well with a significant portion of the iPhone market, but that doesn't mean a lot of apple fans aren't going to be getting the iPhone 5se for the very same reason. The new iphone is expected to start shipping later in march and/or in early April. If rumors from Japanese tech blog — Nikkei , about the production date of the iPhone 5se is anything to go by — then it's highly plausible to assume that most rumors about the iPhone 5se must have trickled out overtime and is it worth taking seriously. The report claims that the Development of the so-called "iPhone 5se" was completed in early 2015 and mass production subsequently initiated.